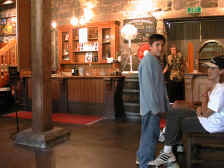 Pictured here is Ian and Aryn in the cellars of GoonaWarra Winery just outside Melbourne in a town called Sunbury.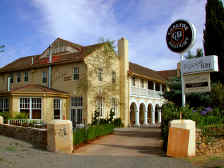 This is the Springs Hotel in Hepburn Springs. This cute old Hotel has a balcony upstairs off the rooms. You'd think you had been thrown back in time to vintage 1945 USA Midwest somewhere.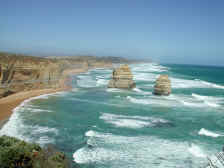 Pictured here is two of the 12 Apostles. The site of the 12 Apostles is one of the most remarkable sites I have ever seen. You have not lived until you visit and see the grandness and majesty of these natural wonders.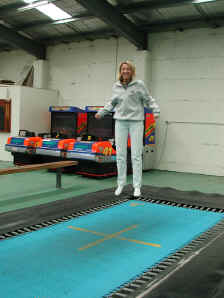 Many towns we went through along the Great Ocean Road had trampoline parks. Some were outside where pits were dug so the trampolines were at ground level. Some were inside as the one Pam is playing on here.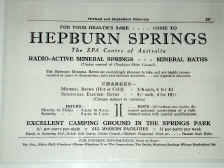 If Australia were the United States they would be placing fences around some of the areas and forcing people to move. In Australia some of these places are Mecca's for persons to go to on a weekend to get away and renew themselves. Such a place as this is Hepburn Springs with it's " Radio-Active Mineral Springs and Mineral Baths. Here you can drink the radioactive waters and bathe in them. See the advertisement above.