Jenny eating all the desserts at lunch the day before graduation.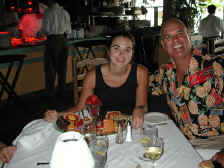 Walking down the street at 6am to go to "The Hut" for drinks.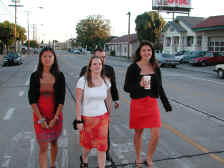 The line at 6am outside The Hut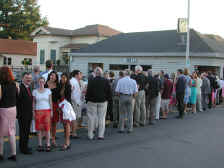 Sarah takes a picture of Grandpa John, Grandma Rita and Uncle Denis.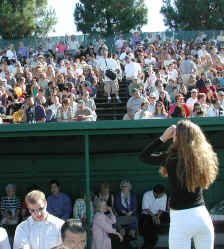 Jenny shows me her desk at KFOX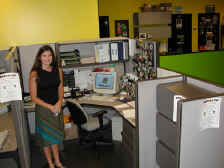 The group of grads and dads in line outside The Hut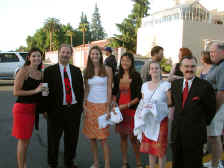 Now I know where these girls spent all their time at SCU.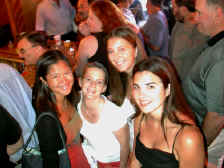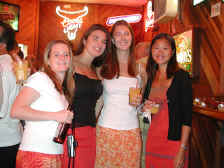 The graduating class of 2001.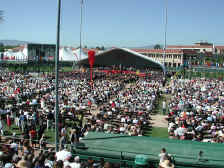 At the San Jose Rose Garden's after the graduation.