Thursday we played a little doubles with Dave Crook down at East Melbourne Tennis Center. Located just east of the Grand Hyatt, the tennis center is a short walk through Victoria Park. The park was so beautiful I had to take lots of pictures. Even my pictures do not do it justice. Regretfully, I only took pictures of one pathway leading back to the Hyatt.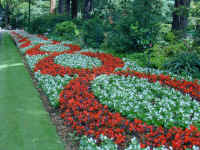 This interesting chain weave of flowers along the right side pathway made a beautiful visual effect leading the eye down the pathway.
The city of Melbourne really is one of the most beautiful cities I have ever seen. The city offers everything from, fine dining, a symphony orchestra, theatre, shopping, and sporting events to rival any city in the world. Truly Melbourne is one of the top five cities in the world.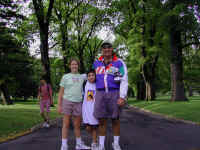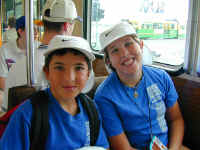 Ian and Aryn find riding the trolleys loads of fun. The trolleys, however, make driving in Melbourne interesting as the drivers must pull into the far right hand crosswalks to make left turns, so they don't interfere with the trolleys running down the center of the streets.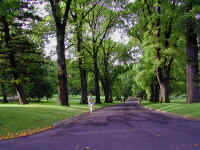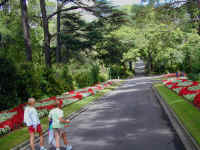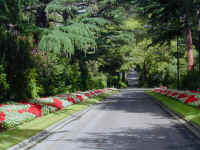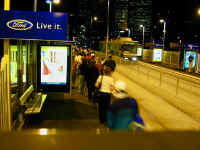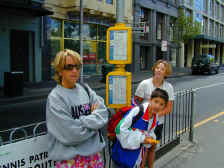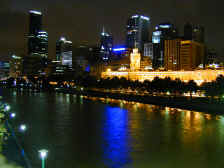 After the matches it is a fine walk to stroll along the banks of the Yarra River and find a good spot to eat.

Nightly there are free concerts along the river way with shops offering an assortment of fine art and clothes.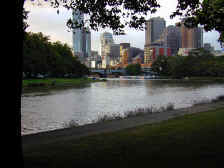 Many fine restaurants and wine bars sit at the main bridge in downtown Melbourne across from Flinders Station.
Flinders Station is a major hub of transportation thoughout Victoria. Tens of thousands take the train in and out of Melbourne daily. Pictured to the left is part of Flinders Station. It is the redish gold building.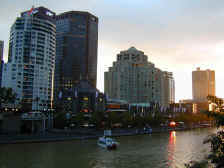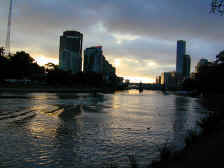 Above is pictured Ian and Aryn with Michelle Hill. Michelle is ten years old and lives in Florida. Her Dad is Bill Hill who is in charge of MIS for the WTA. Michelle spent most of her time playing tennis at the practice courts at the Australian Open when not hitting with Ian.